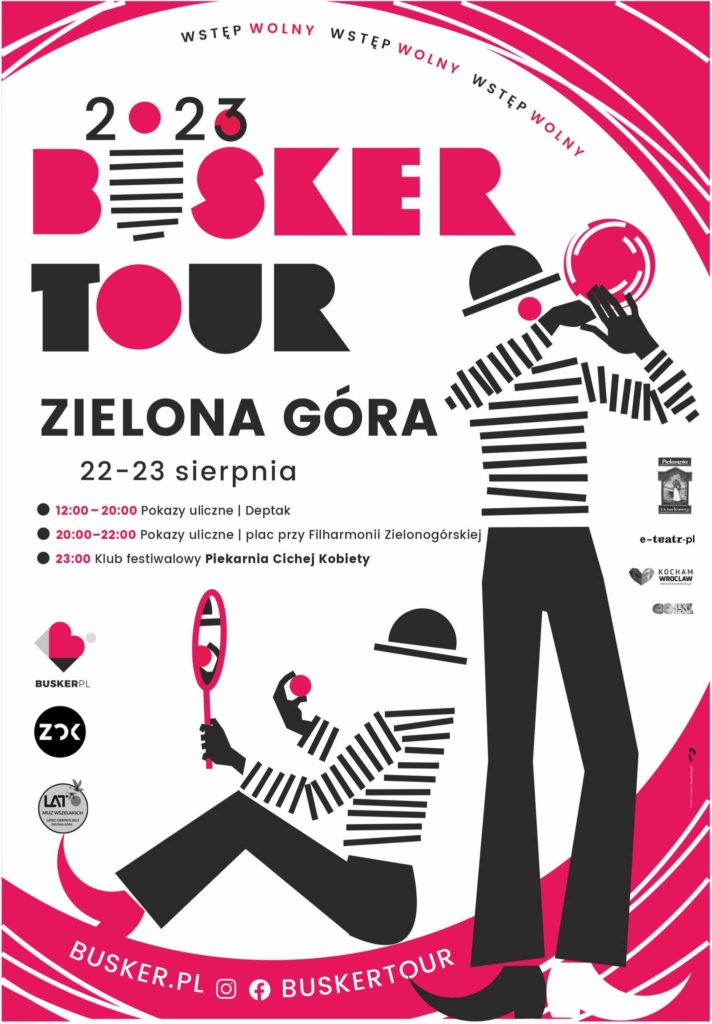 The Busker Tour — a travelling street festival of performing arts and New Circus will visit Zielona Góra on 22–23 August 2023.
Buskers from Japan, Italy, Bulgaria, Malaysia, Argentina and other countries will be presenting artistic and entertainment programs for audiences of all ages.
Under the artistic direction of Małgorzata Węglarz, the festival aims to showcase the richness of street art, providing a platform for improvisation and experimentation. Buskers have the freedom to create their own unique shows, drawing inspiration from theatre, dance, acrobatics, juggling, and various other disciplines.
The program includes more than a dozen different performances and concerts, each
presented several times.
Attendees can expect a delightful array of puppet theatre, partner acrobatics, magic
tricks, circus shows, object manipulation, clowning, and live music concerts. The mission o the Busker Tour festival is to promote musicians who perform their original music.
The invited buskers showcase diverse art forms and utilize different props, while also bringing their individual experiences and cultural backgrounds. Most of the invited artists will be performing in Poland for the first time.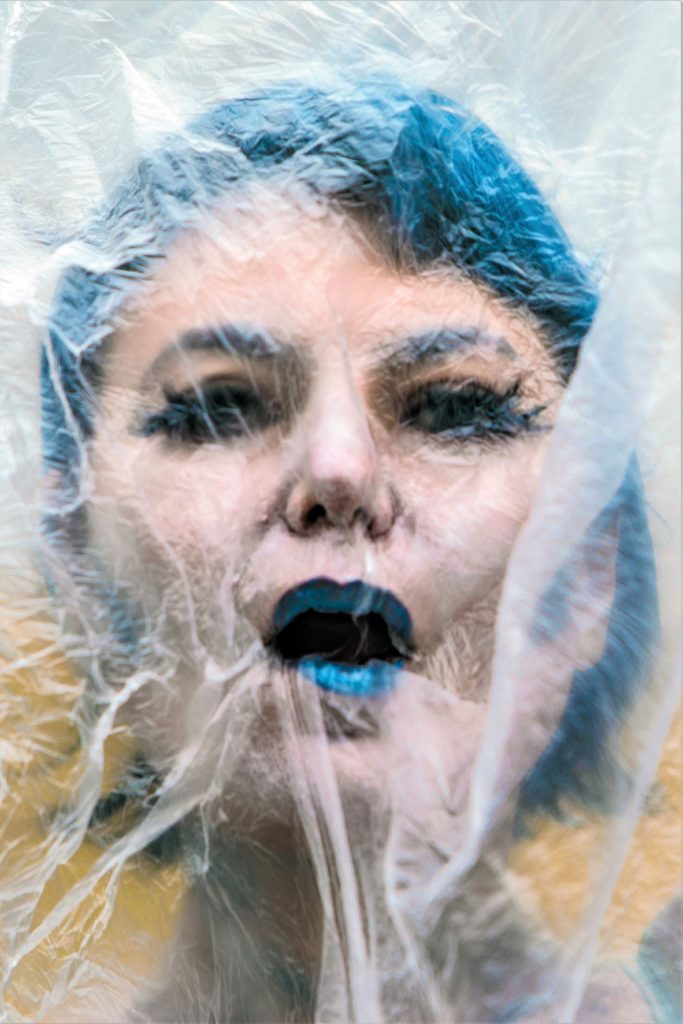 Who is a busker?
A busker is a performer who possesses the remarkable ability to transform any public space into a captivating stage, engaging passers-by as their audience. Their purpose is to provide entertainment, evoke emotions, and showcase their talents, ideas, skills, and unique personalities. While mastering their bodies and props with precision and tackling technically challenging acts are crucial to maintain the audience's interest, it is equally important for buskers to exhibit charisma, a distinctive presentation style, and the ability to connect with the audience.
Buskers are also known for their adaptability, adjusting their performances to new surroundings. Often, they encounter the performance space for the first time during the festival, without prior rehearsals, unsure of the audience size or their reactions.
While they may have a script as a reference point, buskers embrace improvisation, draw inspiration from their surroundings, and actively involve the audience, ensuring that each performance becomes a distinct and unforgettable experience.
Festival club
Once the street scene ends, the event will continue at the festival club Piekarnia Cichej Kobiety, where you will have the chance to witness both remarkable and unconventional performances by invited artists, or even step onto the stage yourself, as it is open to all attendees. Busker Tour is a festival that fosters extensive conversations, the exchange of ideas and experiences, and group training sessions, thus ensuring spontaneous group shows.
Organizational information
People of all ages are warmly invited to attend the event. Experience the joy of multiple generations celebrating together in one place.
No knowledge of foreign languages is necessary to appreciate the performances.
There are no entrance fees or barriers. Artists will designate their street stage using gestures, a rope, or water.
We recommend bringing a roll mat or blanket to watch the shows comfortably.
The festival is animal-free.
Admission is free; however, following the tradition of street theatres, if you enjoy the performance, the artists would greatly appreciate tips in their hats.
Organisers:
Zielonogórski Ośrodek Kultury https://zok.com.pl/ oraz Małgorzata Węglarz www.busker.pl
Festival Club: Piekarnia Cichej Kobiety,
PL
W dniach 22 -23 sierpnia 2023 w Zielonej Górze odbędzie się Busker Tour — objazdowy uliczny festiwal interdyscyplinarny sztuk performatywnych i Nowego Cyrku.
ES
Busker Tour, festival itinerante callejero de artes escénicas y Nuevo Circo, tendrá lugar en Zielona Góra del 22 al 23.08.2023.
UA
22-23.08.2023 у Зеленій Гурі відбудеться Busker Tour — мандрівний вуличний фестиваль перформативних мистецтв та Нового цирку.
Busker Tour 2023:
19-20.08 Krotoszyn
22-23.08 Zielona Góra
25-26.08 Wrocław