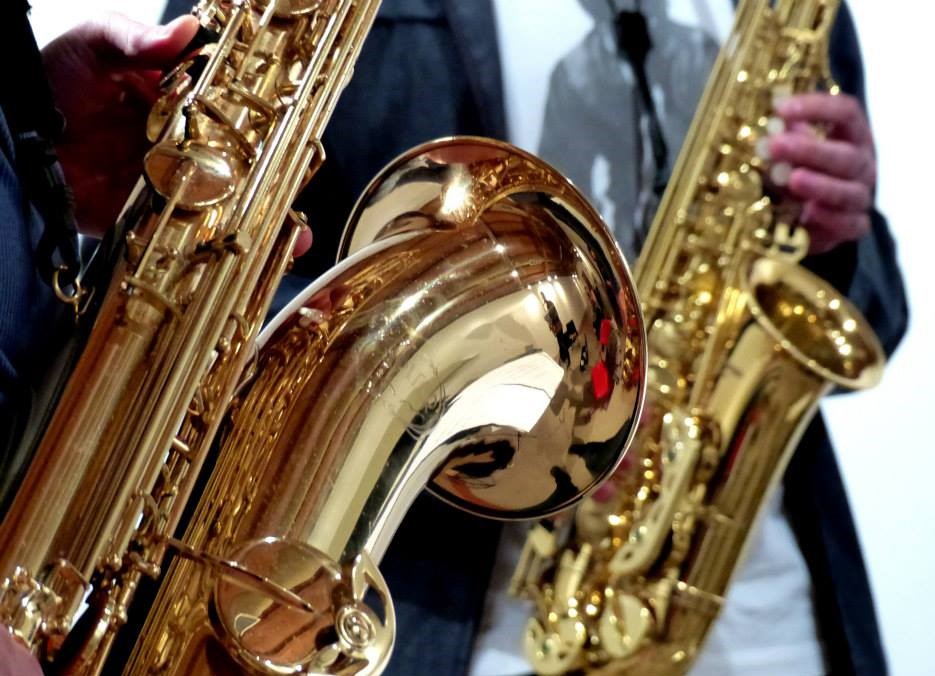 In this article, I explain what type of content you need to create for a performing artist's website. Learn the best practices on how to organise your website navigation. Follow my tips, so your fans, press and festival bookers find all they need.
Must-have pages in the primary navigation

One of the main benefits of having a website is that you can gather and organise all information about you and your offer in one place.
Don't overthink your website structure and content. No matter if you are a busker or have a sold-out tour in your cv, people expect specific components on a performing artist's website.
To choose the must-have pages, I have visited over a hundred websites over the last couple of days. From street artists to top names in the music industry, people use similar content hierarchy.
Pages names are not a place to show your creativity and artistic soul. Your goal is to provide the info that your website visitors need, not to confuse them. In the primary navigation use the names that will sound familiar to your fans and bookers.
In blankets, you can see alternative names that you can choose.
Bio (or About)
Share your story and who you are as an artist. Divide it into paragraphs.
Begin with an elevator pitch (something that summarises who you are and what you do). If organisers or press need only a short text, they can use it without rewriting your long bio.
You can learn more about writing an artist's bio and show promo materials in my previous article.
Music (or Discography)
If you are a musician, you want to showcase your music so people can: listen to it, buy it and book you.
List your discography and add playlists so everyone can listen to your songs (or at least samples) without living your site.
Don't upload files on your website. Embed the music from other platforms like Bandcamp or Soundcloud. Make sure you embed the music from the websites that don't require a login. Not everyone has an account on your favourite streaming platform.
If you have a lot of music to share, divide it by albums, EPs, and singles for better experience and clarity.
On the music page(s) share audio, lyrics, and additional info like credits or personal stories.
Add links to various streaming services where people can listen to your music and the online shops where people can purchase it (or the buy buttons if they can do it directly on your website).
Your fans don't need your technical rider so instead of providing the details on this page, add a link to the pdf with all info for bookers so they can download it if necessary.
Show (Portfolio or Projects)
If you are a dance company, theatre group or a circus performer, you need a page about your show.
As this page's goal is to present your offer and get you more bookings, you need to decide what you want to offer and where you want to perform: at busking festivals with your street shows, cabarets, corporate events, or maybe private parties?
Every page should have one purpose.
A mother looking for a performer for her kid's birthday party needs different information than a circus festival artistic director. People come to the theatre to see a performance, but they come to weddings because their relatives or friends get married. In some cases, you will be the centre of attention; in others, your goal is to help other people shine or achieve their event's purpose.
Do you offer workshops, dance lessons or build magic props? One of the principal rules of content creation is having your audience in mind. You should avoid jargon in your general description, but people want to know technical details about props or techniques you teach if you offer workshops.
You will need to use different SEO strategies for various offers (for example, focus on keywords street theatre vs wedding entertainment).
If your goals and target groups vary, prioritise your offer and create subpages (a lower level web page) with dedicated content, for example:
Top page: Shows
Subpages:
Street Festivals
Cabarets
Corporate Events
Top page: Shows
Subpages:
Top page: Portfolio
Street shows
Events
Workshops
Top page: Portfolio
Subpages:
The other option is to add different activities that you want to promote as top pages, for example:
Top page: Show with subpages:
and Top page: Workshops with subpages:
Street show
Share here information about your street show, including promotional text, photo(s) and video.
You can find tips on how to write a street show promo text in my previous article.
Include specifications like duration, language, and techniques.
Add a button with a link to PDF with your offer for people who want to download it and save it for later. In this file, apart from promo materials, share technical requirements.
Corporate events
Unless you are a big name that everyone wants to see live, to get bookings at the corporate events, you need to use the language of benefits. Busking festivals don't need an explanation of why they should hire circus acts. They visit your website because they want to learn more about you and your show. Corporate event managers need to know what is in for them.
Conferences, trade fairs or companies' anniversary parties have their goals: brand awareness, team building, customer engagement, and so on. How can you help them achieve them? What value can you provide? Can you customise your show to implement their brand? If you are a comedian, can they be sure that your jokes won't cross the line when you perform in front of their stakeholders?
Event managers will be happy to know that you can provide entertainment and understand corporate events and your role.
Remember: one goal = one page so create as many pages as you need with a dedicated offer.
Like with the Street Show one, they can also be in a format: text, photos, videos, specifications and a link to PDF with an offer, which focuses on a specific event type.
Tour (Upcoming Gigs, Dates or Festivals)
Add info about your upcoming gigs, venues, addresses, and tickets. Divide this page into two sections: forthcoming gigs and past performances.
Remember: Keep your list up-to-date.
It provides info on:
where people can see you
how active you have been
at what venues or festivals you usually perform (it gives bookers a picture if you can sell tickets at venues similar to theirs)
if you help in promoting your performances to maximise your audience attendance.
Videos
Although you can upload videos on your website, it is not a recommended practice. Upload them to a third-party video hosting service like Vimeo or YouTube, then copy the URL and paste it into a post or page on your site. 
Video hosting platforms will make sure that a video is well-optimised for online viewing. People will be able to share it or go to your channel. Moreover, views on your website will count towards your total views on YouTube (or other platforms of your choice). And another benefit is that you won't have to worry about your hosting limitations or video formats.
Place the videos you want to promote (official ones, trailers) on the top of this page.
Photos (Media, Gallery)
There is no performing artist's website without photos. Your visitors want to know what you look like and get a feeling of your performance. Upload your posed promotional photos (headshots, with props) and the ones that show you in action (from live gigs, festivals, busking, etc.). 
If you don't have many photos and videos, present both on one page: Media.
Remember, it's better to have a few official good-quality photos than uploading many if none represents you well.
Contact
How can people reach you? Include contact details to you or your agent if you have one.
Additional pages ideas for a performing artist's website
References (Reviews)
Help people decide if you are the right choice for them and if they can trust you. If you have testimonials or links to your reviews or press coverage, you can share them here.
Merch (Merchandise, Shop)
If you want to sell merch or music, you can either implement a store on your website or link products to external sites where your visitors can buy them.
Selling via your website allows you to cut a middleman's fee, but gives you more things to take care of (like implementing a payment system). If you sell via different channels, you can encourage them to purchase products directly from you by offering them extra, like signing CDs.
Blog (News)
A blog is a great place to share professional and private news, link to your interviews and share knowledge.
Blogging helps:
build your brand as an artist
create a personal connection with your fans and keep them engaged
give people a reason to return to your site
drive traffic from your social media channels as you have something to share
improve your SEO.
Content ideas for a blog of a performing artist:
behind the stage material
photos, videos, and stories from the tour
updates on your latest art projects
tour announcements
new releases
information about merch
press coverage
tutorials.
Example:
If you are a musician, you can share what inspired you to write your latest song, and announce when you will release it with links to pre-save it in the streaming services. Then post the photos from a studio, a ready video, links to interviews you gave, tutorials on playing your song or even challenge your fans to dance to it.
Is blogging for you?
Blogging has many opportunities and benefits, but there is a catch: you need to update your blog often! It's easy to hide that you don't add anything new to your website if you stick to a couple of general pages, but there is nothing worse than a blog/news section updated a year ago. It gives a feeling of a website being abandoned. You don't want the bookers to wonder if you have changed profession meantime. 
Finally, you need to feel enthusiastic about writing and creating visual content (or have someone who will do it for you). Otherwise, you will give up quickly or think that updating your website consumes too much time and limits your artistry.
Good practices
No background music, please!
Don't force people to listen to music or watch the videos when they visit your site. Automatically played background music can be frustrating and distracting. People will rather leave your website than search for how to pause the audio.
Add links to the social platforms
Make it easy for your website's visitors to follow you on social media (and streaming services if you are a musician). You can add them in the primary navigation bar, footer or side menu.
Use email capture tool
If someone wants to give you their email, take it, even if you are not planning to send newsletters soon. You can use it later to share your news, info about new releases and shows or crowdfunding campaigns. You can change your social media, but your email database is something that stays with you.
Remember that you need an affirmative consent to send people commercial emails. Explain to your visitors why you want their email addresses.
Keep your website updated
Don't abandon your website. Make sure it provides valid information. From time to time, read all the content and update it if necessary. Pay attention to dates, age and time frames (for example if you use phrases like with 8 years experience, for the last five years, 23-year old, etc.). Make sure your website's visitors can learn what you did in the past and where you are in your career right now.
Have a Press Kit
Add a Press Kit for journalists and bookers with your bio, information about your music/show, contact details, high-resolution photos and links to your social media channels.  
Summary
Your fans and bookers expect to find some standard pages to see on your website — link to them in your primary navigation. Update your content and if you decide to start a blog, make sure you post something new regularly. A website with easy navigation and a content strategy will help you achieve your goals, including being booked more, staying in touch with fans and promoting your art.